Guys. I am just. So tired. Right now.
I didn't sleep well on Monday or Tuesday because of the crazy ass storms buttfucking the south, and I feel like I haven't had time to slow down for a second. Oh, and finals haven't even started yet. Those are next week. EFFFFF...
Either way, I'm not going to let things get me down because there is a possibility, a real motherfucking
possibility
that I
might
get to meet Jason Mraz. WUT. I know it's just a maybe and not a guarantee, but OMG YOU GUYS. I WOULD JUST FUCKING DIE. LIFE COMPLETE.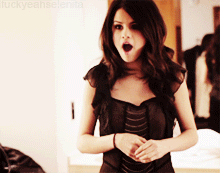 Oh, and I guess I should let you know that the next chapter of "Grace Under Pressure" is nearly done. I'm about 8 pages in... Also, I've got another AU in the planning stages that I think you'll all enjoy. It involves Arthur being pissy and Eames in leather pants, so look forward to that shit right there.
Also, in case you missed it, I've created a community for
Mysterious Skin
, and we've only got 6 members, so if you'd like to join us, I'd really be happy to see you there.
http://istayincontrol.livejournal.com/